Published July 2021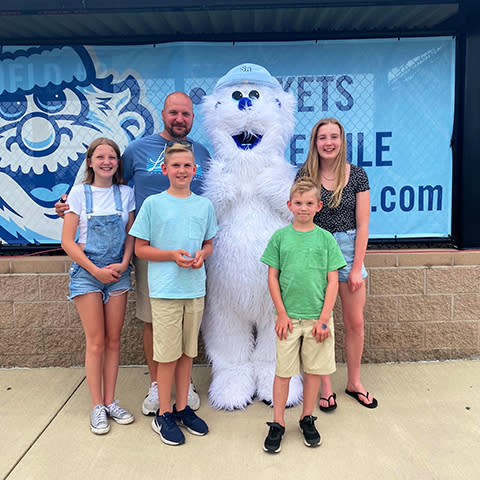 The ice hauling business is back in Sandusky!
Well, sort of. While you may not see folks straining to drag boats full of ice across the Sandusky Bay like in the late 1800s, you are likely to see them straining in a different way; that is, straining their eyes to follow the arc of a baseball flying over the fence at Sports Force Parks at Cedar Point Sports Center!
That's right; Sandusky has a new collegiate baseball team! The Sandusky Bay Ice Haulers, a part of the Great Lakes Summer Collegiate League, now proudly call Sports Force Parks home. The team's roster, featuring several NCAA Division I players, rounds out to 30 total; 10 of these players are Ohio natives.
Team mascot Harry the Ice Hauler proudly cheers on what Will Spence, national operations manager for Sports Force Parks, calls "a minor league experience with fun and entertainment." With tickets being just $5 for adults, fans of all ages can enjoy a full offering of concessions, a public address announcer, and a party patio down the third-base line.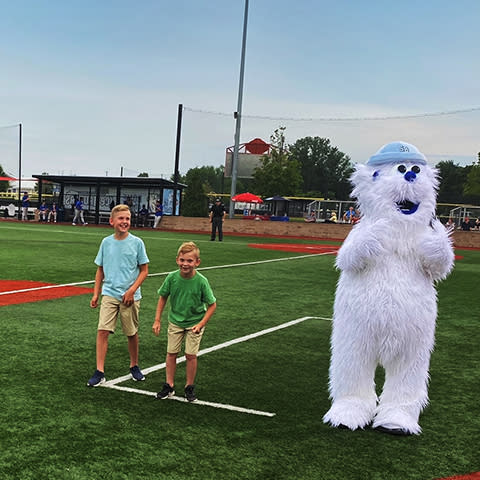 Currently sporting a 18-6 record, the Ice Haulers sit contentedly in first place in the GLSCL North Division. Head coach Bill Clay, who has over 40 years of coaching experience in both the high school and collegiate ranks, will continue to inspire the team as they strive to stay on top of the division through the rest of their season, extending through the end of July.
The Ice Haulers' schedule is the perfect family-friendly summer night out, with all remaining home games beginning at 7 pm on Sport Force's Field #3. Can't catch the game in person? No need to worry; our local broadcasters have you covered! Both BCSN and WLKR 95.3 will be carrying games this season.
With all the talent the Ice Haulers have to offer, you're sure to enjoy America's favorite pastime in style this summer at Sports Force Parks! Purchase tickets, view the schedule, and check out the team roster at www.icehaulers.com.