When visiting Ohio's Lake Erie Shores & Islands, you'll likely want to get out on the lake in some fashion. Water recreation is an essential source of activity in the summer and the options are endless here. Please note that the following are listed in alphabetical order:
1. Clemons Boats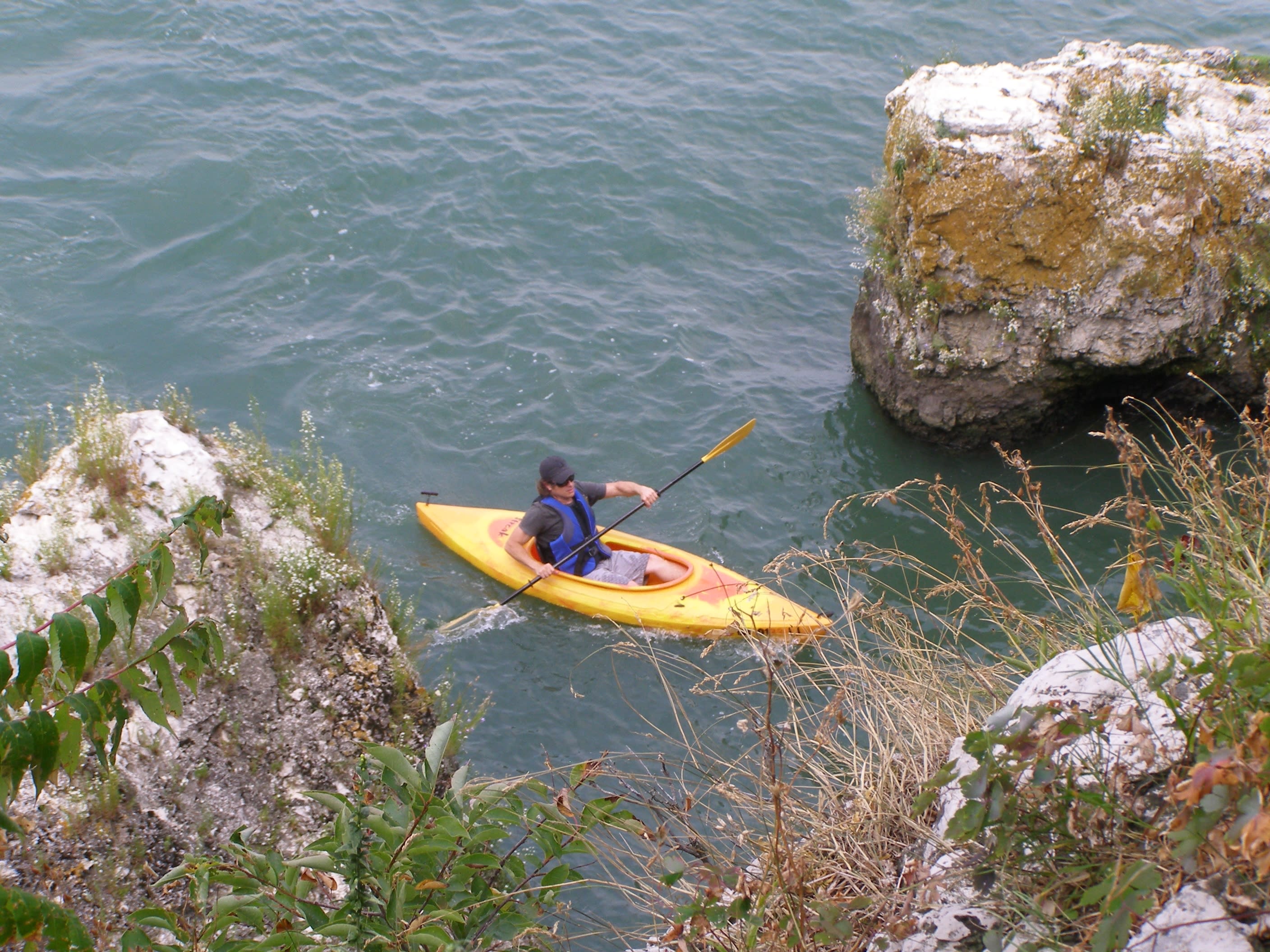 8009 Barrett Rd., Sandusky
Boat rentals are available for almost any use - fishing, skiing, tubing, or just boat riding and sightseeing on Sandusky Bay or Lake Erie. See website for important requirements. Advanced reservations are strongly recommended.
2. Coupling MetroPark
11618 SR 13, Milan
Canoes, paddles, and life jackets available with advanced reservations for use on the Huron River.
3. Endless Summer Island Charters
at East Harbor State Park Marina
2188 N. Buck Rd. (SR 269), Marblehead
Jet Ski rentals, shipwreck diving, and tubing. Overnight accommodations, winery tours, and cave tours can be arranged. Weekday, evening cruises, entire weekends, and packages available. Specializing in Lake Erie island tours, snorkeling, fishing, sunset cruises, and beach picnics.
4. Freedom Boat Club
4422 Barnum Rd., Port Clinton
Become a member and rent from a selection of boats without the hassle and responsibilities of owning. Choose your boat, including fishing boats, deck boats, bow riders, pontoons, and cruisers.
5. Jet Ski the Bay
next to Bayshore Resort
Bath St., Put-in-Bay
Jet Ski rental is by the half hour and can be reserved online. Areas marked with buoys for Jet Skis. 2 ½ hour guided tours also available.
6. Kayak The Bay, LTD
760 Bayview Ave., Put-in-Bay
Rent a kayak and explore Put-in-Bay harbor and Lake Erie. See the limestone cliffs of Gibraltar Island and South Bass Island. Guided tours also available. Great for beginners, families, and large groups. See the third tallest national monument, collect beach glass, get adventurous and explore, or have lunch on neighboring islands. If you can ride a bike, you can kayak the bay.

7. Kelleys Island Kayak Rental
N. end of Division St., Kelleys Island
Located at Kelleys Island State Park on the beautiful and sandy public beach. No reservations; first-come, first-served. Must be 18 yrs or older with photo ID to sign rental agreement. Children under 16 yrs allowed on the kayaks, but must be accompanied by an adult.
8. Lakeside Association
236 Walnut Ave., Lakeside
Sunfish sailboat, kayak, and paddleboat rentals available daily in-season. Must be at least 18 yrs of age with a valid driver's license. Gate fee required in-season.
9. Lakevue Marina
8549 E. Northshore Blvd., Marblehead
Kayak rentals.
10. NALU Standup Paddle & Surf
199 S. Bridge Rd. (SR 269), Marblehead
Boards and paddles for rent or sale. Accessories, clothing, and sundries as well as paddle lessons, excursions, group outings, and Standup Paddle Yoga.
11. North Coast Parasail & Water Sports
1 Cedar Point Dr., Sandusky
Experience the thrills of WaveRunner riding and parasailing from the beach behind Cedar Point's Hotel Breakers.
12. Portage River Paddling Company
The Portage River Paddling Company is minutes from downtown Port Clinton, nestled on 94-acres right on the Portage River. Spend an hour, or the day, exploring the wild on a kayak, canoe, or stand-up paddleboard.
13. Put-in-Bay Watercraft Rentals
at South Bass Island State Park, Middle Bass Island State Park & Kelleys Island State Park
WaveRunners, Jet Skis, boats, kayaks, and power boats for up to four riders. Reservations can be made in advance at their website or in person. Kayak rentals only at the Kelleys Island location. Golf cart packages available, too!
14. Sawmill Creek Watercraft Rentals
at Sawmill Creek Marina
609 Mariner Village, Huron
Rent a Jet Ski, kayak, or stand-up paddle board and enjoy the open waters of Lake Erie while viewing some of the most beautiful coastline, beaches, parks, and wildlife.
15. West River Kayak & Canoe
at Captain's Corner Marina
655 W. River Rd., Vermilion
Offering kayaks and all safety equipment and basic instructions.