Ohio's Lake Erie Shores & Islands is typically known for the thrill of its attractions, pristine beaches, and breathtaking views. But did you know that throughout the region there exists a slice of secluded, peaceful adventure spots, perfect for enjoying a competitive edge? That's right; the area is home to a handful of beautiful and challenging golf courses! Whether you're looking to tee off with a view of the lake, searching for a test with a course designed by the legendary Tom Fazio, or seeking local flair from a charming family-owned business, start coasting with the Lake Erie Shores & Islands Golf Course Trail. See all of our trails, from thrills to craft beverages, antiques, arts, and water trails on our Trails page - always something new to discover!
Sugar Creek Golf Course & Driving Range
Holes: 18
Par: 71
950 W. Elmore Eastern Rd.
419.862.2551
www.facebook.com/GolfatSugarCreekElmore/
This 18-hole course features 6,321 yards of golf, including a 20-tee driving range, and has rental clubs available. Catering to golfers from beginners to experienced, the well-kept links sport friendly and welcoming staff sure to create a memorable experience for all.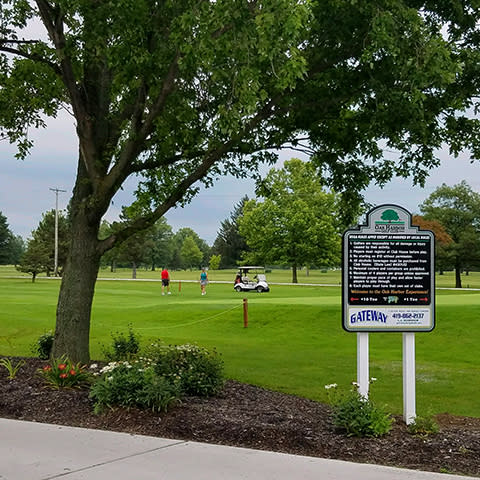 Oak Harbor Golf Club
Holes: 18
Par: 72
10433 W. Oak Harbor Southeast Rd.
419.898.1493
www.oakharborgolfclub.com
This scenic course contains 18 holes and is known to cater to golf veterans and rookies alike, offering lessons from PGA professionals. Golfers can enjoy the picturesque Portage River that surrounds the course, as well as enjoy the various wildlife that frequents the area, including many bald eagles. The course offers a driving range to warm up your game, as well as club rentals.
Saunders Resort Golf Course
Holes: 9
Par: 30
1495 Catawba Ave.
419.285.3917
www.facebook.com/Saunders.CG/
Enjoy some rest and relaxation on the west side of Put-in-Bay on the island's 9-hole course. This family-operated attraction is an island favorite to escape the hustle and bustle of the area while improving one's golf game. Due to the short nature of the course, Saunders is the only place on the island that golf carts are NOT permitted. Club rentals are available.
Mills Creek Golf Course
Holes: 9
Par: 36
1933 Mills St.
419.627.5803
www.ci.sandusky.oh.us/residents/recreation/mills_creek.php
Featuring over 3,000 yards of golf course, Mills Creek has been enjoyed by the community since 1931. This quaint course is beloved by people of all ages, with discounted family fun days advertising discounted rates on Saturdays and Sundays after 4:00 P.M. Get ready to compete on the practice putting and chipping greens! Club rentals are offered.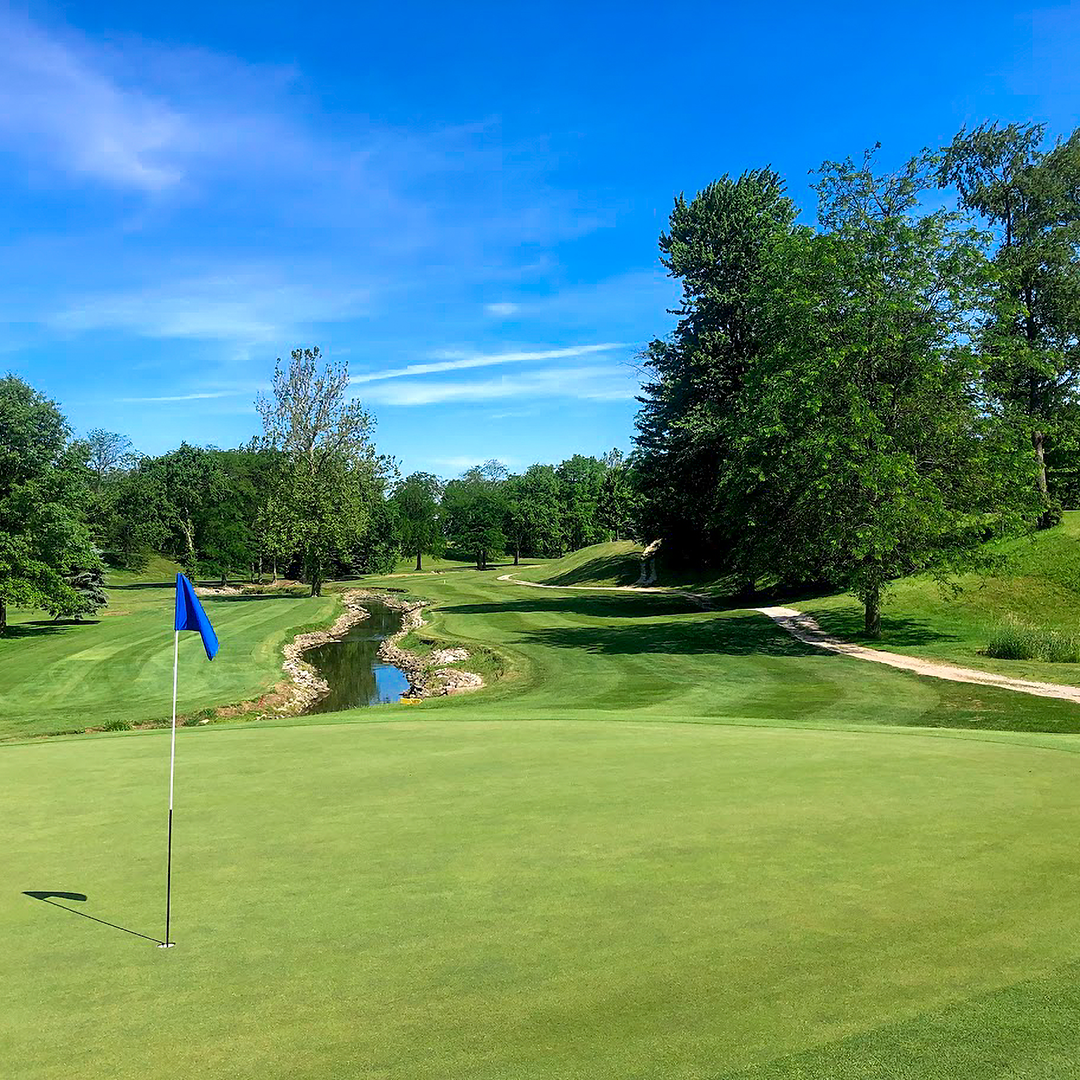 Woussickett Golf Course
Holes: 18
Par: 70
6311 Mason Rd.
419.359.1141
www.woussickett.com
Family owned and operated since 1984, this 18-hole course challenges players of all skill levels. With club rentals offered, a natural grass practice facility allows golfers to warm up before their round, and the course cuts through a wooded creek basin that comes into play on 10 of the 18 holes.
Sawmill Creek Golf Club
Holes: 18
Par: 71
400 Sawmill Creek Dr. W.
419.433.3800
www.golfsawmillcreek.com
With Sheldon Marsh Nature Preserve to the west, Lake Erie to the north, and Sawmill Creek to the east, this Tom Fazio-designed course provides a unique experience with beautiful views. While the front nine holes provide a traditional northern feel as the creek bubbles throughout, the second nine holes, surrounded by weeping willow trees and lakeside marshes, make the experience one to remember. A practice area is offered to get into the "swing" of things, as well as club rentals being available! Sawmill Creek has recently been added to the portfolio of Cedar Point Resorts and the adjacent lodge will reopen in 2022.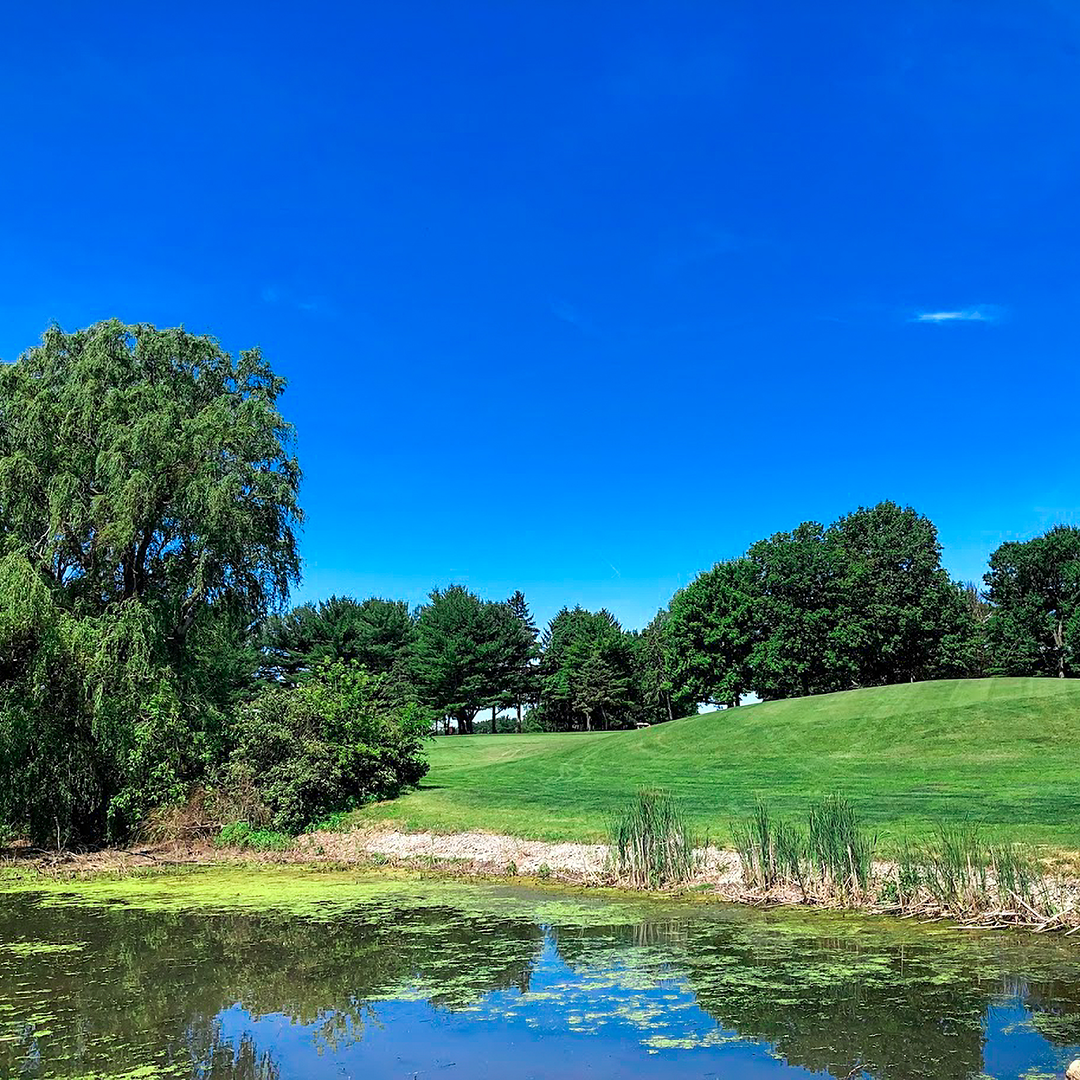 Thunderbird Hills Golf Course
Holes: 36
Par: 72
1316 Mudbrook Rd.
419.433.4552
www.thunderbirdgolfcourses.com
Located on the banks of the Huron River, this family-owned course sports 36 holes. Breathtaking, elevated views of the river can be enjoyed among the large greens and lush bent grass fairways. A driving range provides the perfect place for a pre-game warm-up, and golf club rentals are offered.
Vermilion Country Club
Holes: 9
Par: 36
12210 West Lake Rd.
440.967.3492
www.vermilioncountryclub.net
This fun, affordable, family-oriented golf course features 9 holes. Golfers of all skill levels can enjoy the large dining area, bar and grill, pavilion, picnic area, and practice area, with club rentals available as well.
Willow Creek Golf Club
Holes: 18
Par: 72
15905 Darrow Rd. E., Vermilion
440.967.4101
www.willowcreekgolfohio.com
Public course features a thought-provoking design that is sure to challenge serious players with years
of experience while helping newcomers relax as they enjoy learning to play amid some of the most
picturesque scenery in the Ohio. Driving range, pro shop, practice facilities, and concessions available.
Now hit the greens and hit 'em straight!