This summer, we are exploring the great cities and towns that make up Ohio's Lake Erie Shores & Islands for #TravelTuesday. Last week we explored the coastal community of Huron. This week, we caught the ferry to the village of Put-in-Bay on South Bass Island.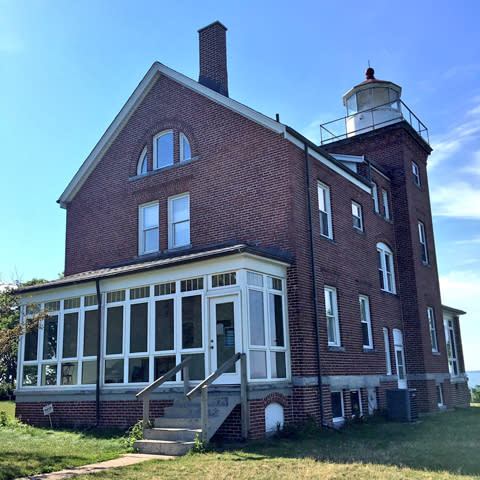 Put-in-Bay has been an ideal stopping point for boaters ever since Native Americans "put in at the bay" during their many journeys across Lake Erie. In 1864 the island also began its history as a visitor destination and today more than 1.5 million people enjoy the small town quality, Victorian Era buildings and quaintness of this island resort community each year. Put-in-Bay offers a wide variety of activities for the entire family. Most tour the island by bicycle or golf cart and take in attractions including: Perry's Victory & International Peace Memorial, a butterfly house, lighthouse, museums, miniature golf, cave tours, a winery, natural areas, and much more.
Our adventure began aboard the Miller Ferry (click here for a discount) out of Catawba, which accommodates both vehicles and passengers. Relax and take in the views, it's a beautiful ride! The Jet Express, which operates out of Port Clinton and Sandusky, also services Put-in-Bay. This passenger-only ferry is the fastest way to the Lake Erie islands, clocking in at speeds up to 40 mph! Upon arrival to Put-in-Bay (if you're not traveling with your vehicle), you'll want to select your mode of transportation for the day: bicycle or golf cart. Erie Island Carts, located just one block from the ferry dock, offers $5 off a full-day cart rental with our Shore Savings Card. You can make reservations online. Other locations include: Boathouse Cart and Bike Rental, E's Put-in-Bay Golf Carts, and Island Bike & Cart Rental. Now it's time to explore. Most folks head downtown but there is an attraction in the opposite direction that shouldn't be missed – South Bass Island Lighthouse. Visitors have the opportunity to tour the historic lighthouse and grounds and also learn more about the other available tours and facilities operated by Ohio Sea Grant. It is open to the public mid-June-mid-July, Monday and Tuesday only, 11 am-5 pm.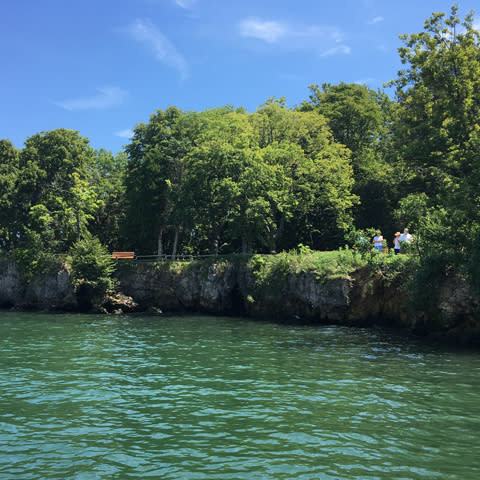 Put-in-Bay is home to a number of parks and natural areas. Scheeff East Point Nature Preserve is a nine-acre parcel of water front property protected by the newly formed Put-in-Bay Township Park District. The preserve is about two miles from the downtown area. It offers visitors a ½ mile walking path to a small beach with an amazing view, great bird watching opportunities, and shoreline access for fishing. Massie Cliffside Preserve, an eleven-acre shoreline preserve, has a trail system to link visitors from the State Route 357 parking lot all the way to the lake for bird-watching, walking, photography, fishing, and more. Other natural areas and parks to explore include: DeRivera Park, Jane Coates Wildflower Trail, and Oak Point State Park.
We decided to take a break from the heat and tour the Lake Erie Islands Nature & Wildlife Center. It includes an indoor collection of over 240 North American fish, birds, and mammals. Self-guided or narrated tours are offered to help visitors understand the creatures on display. The grounds contain a frog pond, nature trail, and butterfly garden, as well as the recently opened honey bee observation hive & display. Special programs are available to all ages during the summer.
It's time to eat! Reel Bar, the eatery located in the historic building formerly known as Tony's Garage, was completely remodeled to offer a rustic setting honoring its island roots. As the name suggests, Reel Bar features décor focused on fishing, boating, and Lake Erie island life. They have an exciting food and drink menu featuring great burgers, unique sandwiches, Lake Erie fish, fresh salads, 16 draft beers, and fresh squeezed cocktails. We ordered the Reel Burger, Sweet Bourbon Burger with candied bacon, and Reel Nachos. Other family-friendly restaurants include: The Boardwalk (click here for discount), Boathouse Bar & Grill, Cameo Pizza, Frosty Bar (click here for discount), Pasquale's Café, Mossbacks, and more.
Ever wonder what's going on under the water in Lake Erie? Enjoy a FREE guided tour of the Aquatic Visitor's Center, an historic fish hatchery. View the live fish and macro-invertebrate displays and learn about Lake Erie ecology before grabbing a fishing pole (free for kids) to try your luck from the dock. Open to the public mid-June-early-September, Wednesday-Saturday 10 am-5 pm.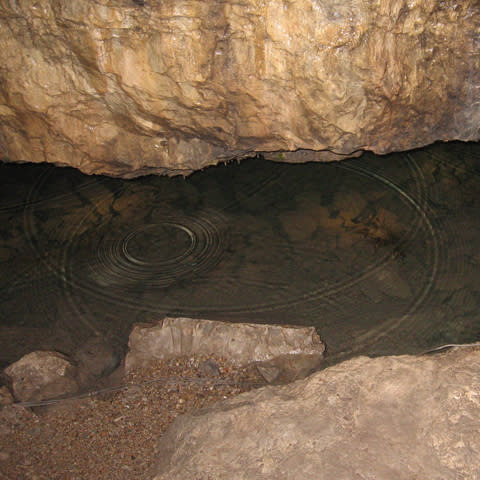 Cave tours on an island? Yes! Discovered by workers in 1897 while digging a well, Crystal Cave is the world's largest geode. The walls of this cave are covered in strontium sulfate, a blueish mineral called celestite. Tour the cave then visit the tasting room and wine garden at Heineman's Winery, the oldest family-owned and operated winery in Ohio. The cave at Perry's Cave Family Fun Center, registered as an Ohio Natural Landmark, is a natural limestone cave steeped in historical tradition. It lies 52 feet below the surface of South Bass Island in Lake Erie. The discovery of the cave, in 1813, is credited to Commodore Oliver Hazard Perry, hero of the battle of Lake Erie. View stalactites, stalagmites and cave pearls on the cave's walls, ceiling and floor. Other activities include: The Butterfly House at Put-in-Bay, The War of 18-Holes Miniature Golf, The Rock Climbing Wall, Fort aMAZE'n Giant Maze, Gemstone Mining, and two unique gift shops.
Put-in-Bay is an excellent playground for those who like to have fun on the water. Rent single and double kayaks for up to two hours in the downtown harbor of Put-in-Bay at Kayak the Bay. Paddle to Perry's Victory and International Peace Memorial or around the limestone cliffs of Gibraltar Island. Get in on the SUP movement! Stand-up paddle boarding (SUP) is sweeping the nation and is available at Bay Paddleboarding. Put-in-Bay Watercraft Rentals has something for everyone! Rent a Jet Ski, WaveRunner, power boat, kayak or stand-up paddle board for a great way to view the shoreline from up close.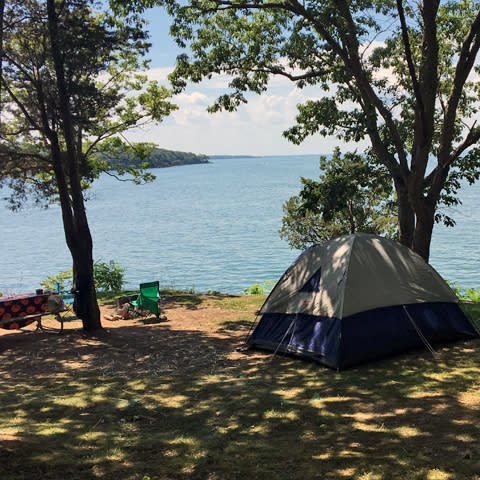 There are plenty of places for overnight guests to the island. Put-in-Bay Condos offer beautiful waterfront views from 26 upscale condominiums. Each sleeps 10-12 guests with four bedrooms, two to three baths, full kitchen, and spacious deck. There are also smaller, pool-view condos with two bedrooms and two baths that sleep eight people. Perched atop the picturesque cliffs of South Bass Island is South Bass Island State Park, a scenic 33-acre park offering great views and access to Lake Erie. The wooded campground and serene lakeside picnic area offer a quiet retreat from the hustle and bustle of downtown Put-in-Bay. Many hotel options are also available; please visit SHORESandISLANDS.com for more information.
We only had time to visit a few locations – to learn more about island activities and find out everything there is to see and do on the island, stop by the Put-in-Bay Chamber of Commerce and Vistors Bureau.