In this season of thankfulness, we at Lake Erie Shores & Islands wish to share the top eight things for which we are thankful this year.
1. Skylines – Big cities may brag on their skyline views, but our skylines are pretty amazing. Heck, we've got the third-tallest national monument and the "Roller Coaster Capital of America" right in our backyard!
2. Local Food and Drink – One of the best things about eating local is all the delicious cuisine you get to enjoy when you pass on the cookie-cutter restaurants and choose a regional favorite. New atmospheres, local flavors, and fun experiences are what you'll find when you dine at the mom-and-pops, farm-to-tables, and local diners you can only find in the Shores & Islands. Who's hungry?
3. Indoor Waterparks – Polar vortex? We're too busy splashing around in 80° temperatures year-round at five indoor waterparks to notice.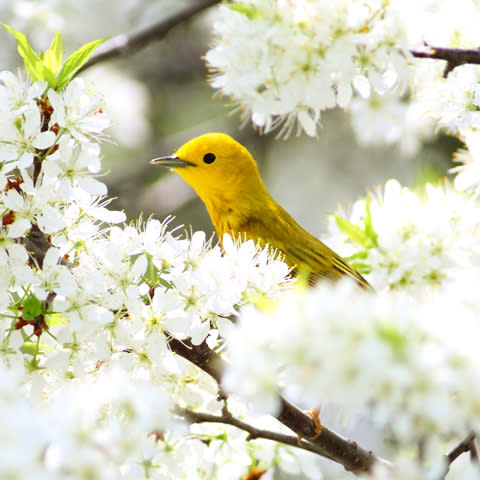 4. Migration – Thank you nature, for giving us the spring and fall migrations so we can enjoy so many different species of birds. Our marshes are prime spots for watching migratory birds, and warblers and shorebirds are particular favorites. Our birding is so spectacular in fact that Magee Marsh Wildlife Area was chosen as "Best Birdwatching" spot in a USA Today reader's poll!
5. Islands – Trust me, we know how lucky we are to be able to "head to the islands" whenever we get a whim. Yep, we live in the Midwest and we know how to celebrate island-style.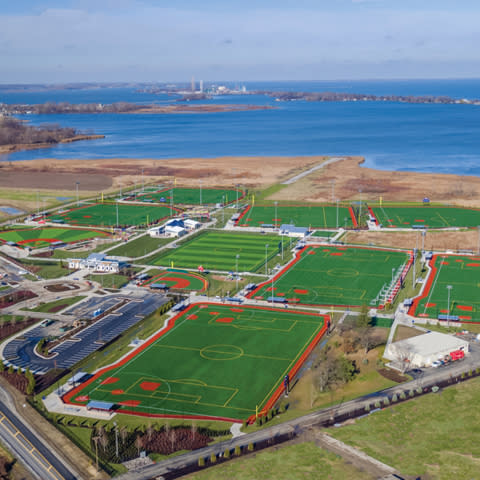 6. Sports & Family Fun – Whether it's kicking back with your toes in the sand or kicking the winning goal on the field, our destination is the ideal location for sporting events. And, with the addition of Sports Force Parks at Cedar Point Sports Center, it's easy to see why Ohio's Lake Erie Shores & Islands is America's Sports and Family Fun Capital! We're thankful for the opportunity to welcome sports teams and their families to compete, but also to enjoy our fantastic region. 
7. Festivals – In the Lake Erie Shores & Islands we are never at a loss for reasons to enjoy festival food. We celebrate walleye and perch, melons, rivers and creeks, baskets, and woollybears.
8. Reminders of our Past – Native son and prolific inventor Thomas A. Edison once said, "It's obvious that we don't know one millionth of one percent about anything." We can all afford to learn from our past and Lake Erie Shores & Islands is home to a number of historical sites and museums where we can do just that.