Published May 2022
As we head full-steam into peak travel and tourism season for Shores & Islands Ohio, which is generally May-September, we're thrilled to share all that's new and exciting within the region this year. While our current "what's new" list numbers over 40 new businesses, attraction updates, or anniversaries, our staff team chose some unique highlights to share. Be sure you're following all of our social media accounts to stay in-the-know!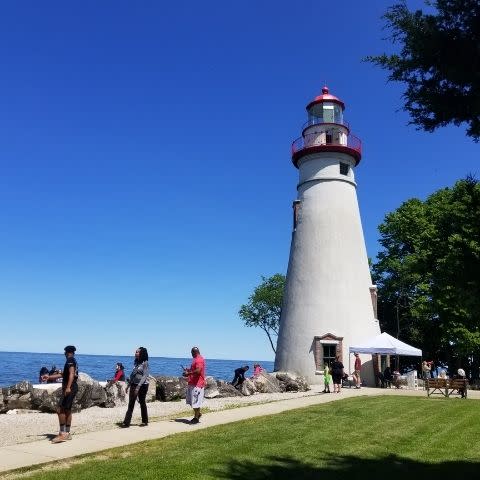 Marblehead Lighthouse Bicentennial – The iconic Marblehead Lighthouse will turn 200 years old this year and the entire community is poised to celebrate this momentous occasion. The oldest continuously-operating lighthouse on the Great Lakes has been in operation on the Marblehead Peninsula since 1822, safely guiding boaters along its rocky shorelines. Information on events and on visiting the lighthouse can be found at marbleheadlighthouseohio.org. Check back later this month, as we will feature the Bicentennial on this blog ahead of the lighthouse opening for tours on Saturday, May 28, 2022.
Cedar Point will debut new resort, dining options, and fun – Winding down from its 150th anniversary celebration in 2020 and 2021, Cedar Point's Celebrate Spectacular Parade will return in 2022 as part of Cedar Point Nights, in between the returning Frontier Festival and HalloWeekends. Frontier Town is also offering a new, chef-inspired signature restaurant – The Farmhouse Kitchen & Grill. This new eatery will serve a variety of hand-made options, including roasted corn ribs, house-made chili, char-roasted flank steak, roasted seasonal vegetables, and more. Cedar Point Resorts will be reopening two staple resort properties this season, with the reimagined Castaway Bay by Cedar Point Resorts indoor waterpark hotel and the Sawmill Creek by Cedar Point Resorts, opening May 6 and June 13 respectively. Castaway Bay has been completely refurbished, including guest rooms, hallways, and interior spaces with a land, sea, and air theme. Sawmill Creek also features a full renovation of guest rooms, eclectic dining options, golf course upgrades, outdoor amenities, and an enhanced convention and meeting space experience.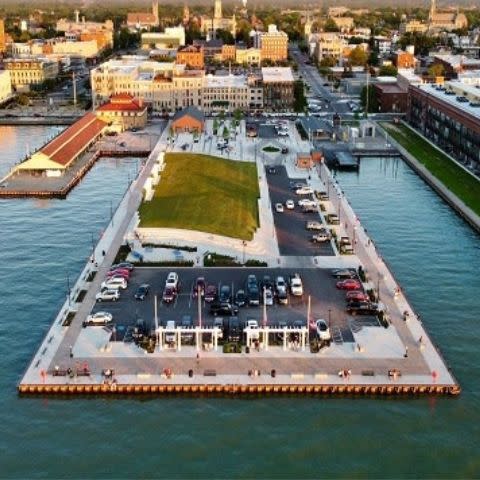 IRONMAN 70.3 Ohio Comes to Sandusky – IRONMAN 70.3 Ohio will be held in Sandusky for the next three years beginning in the summer of 2022. On July 24, 2022 competitors will have an opportunity to qualify for the 2022 IRONMAN 70.3 World Championship in Utah. The popular triathlon will consist of a 1.2-mile swim in Sandusky Bay, a 56-mile bike ride through Erie County and a 13.1-mile run along the Lake Erie shoreline, finishing in downtown Sandusky. The IRONMAN village will be located at Jackson Street Pier. Nearly 2,500 athletes are expected to participate.
Everwild Spirits – Coming in 2022, Everwild Spirits is a family-owned and operated craft bourbon distillery, which will be located near downtown Sandusky and across from the BGSU Resort & Attraction Management campus. Striving to represent the land and flavors of their native Ohio, the owners are seeking to reclaim an old family legacy dating back to the 1800s. With all ingredients sourced from local Ohio purveyors, Everwild Spirits promises to be an exciting addition to Sandusky and will include an outdoor patio!
Hogrefe Building Updates Downtown Sandusky Landscape – The former Cooke Building at the corner of Columbus and Market streets in Sandusky couldn't be saved and had to be razed, but the building's owners have rebuilt and recreated the structure's historical look. The new Hogrefe Building (named after the property's owners) is attached to The Marketplace Downtown and is a mixed-use site for retail, office, and residential space. Totaling about 30,000 square-feet, the building opened earlier this year and features an outdoor patio space for Noble Crafts.
RV Resort Expansion – The Resort at Erie Landing in Port Clinton has constructed 180 new, double-sized lots for 2022 that can handle the largest recreational vehicles and all of their accessories. The new sites are extra wide and extra-long and have heavy-duty 50-amp electrical, county water lines, and sewer hookups. The Resort at Erie Landing offers a recreation center, marina, water sports, and spacious grounds.
New Local Gifts – A nautical and local-themed boutique is opening at The Marketplace in downtown Sandusky. Cold Water & Company will also offer carefully curated gift ideas and is the latest retailer to feature #LakeErieLove and Shores & Islands Ohio merchandise.
Beach Upgrades – The City of Vermilion with the Western Reserve Land Conservancy has released a rendering of a revitalized Main Street Beach, near downtown Vermilion. The plans include an expanded beachfront, increased greenspace and public amenities, and ADA accessible paths. The rendering also includes a canoe/kayak launch, an ADA accessible beach mat, a community pavilion, and a comfort station with restrooms and changing areas. The design of the project will aim to incorporate pieces of the former Harbor View Mansion which will be turned into historical markers, signage, and other aesthetic parts of the design. The project is slated to be complete by fall 2022.
Another New Sandusky Craft Brewery is in the Works – Saucy Brew Works, a Cleveland-based brewery, has recently purchased and plans to revive the building that was previously home to Zinc Brasserie and Boom Town Coffee on East Water Street in Sandusky.  The new Saucy Brew Works/Saucy Coffee location will feature an elevated menu and atmosphere compared to their other locations in Columbus, Pinecrest, and Ohio City, Ohio as well as Detroit, Michigan. The restaurant will feature interior seating for more than 140 guests and patio seating for an additional 44. A future second-phase is also planned which will add a bar and lounge area on the lake side (Shoreline Drive) of the property with additional seating.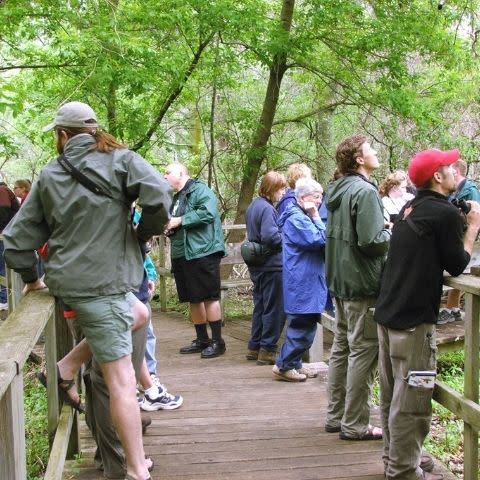 Boardwalk Reopens – The popular boardwalk at Magee Marsh Wildlife Area has reopened after sustaining storm damage late last summer. The boardwalk typically draws thousands of birders during peak migration season. Most of the boardwalk will be open, except for one small portion near the midpoint which is currently closed due to its proximity to a new bald eagle nest. In the repairs, two observation decks were updated and accessibility for wheelchairs and scooters was increased.
What are you most looking forward to checking out this year? Come to Shores & Islands Ohio and discover your #LakeErieLove!
*Concept rendering of Sawmill Creek Resort courtesy of Cedar Point. Jackson Street Pier and Hogrefe Building photos courtesy of City of Sandusky.