Published January 2020
Since winter weather in northern Ohio can be unpredictable, we've compiled a list of indoor adventures available throughout the Shores & Islands region. So, don't worry about what's going on OUTSIDE and get ready to have some fun INSIDE!
Get Active
There are plenty of indoor active pursuits in the area, providing hours of fun.
Paddle & Climb has the area's largest indoor rock-climbing wall. The outdoor clothing and accessory store features a three-story climbing wall. Climbing walls have also been recently introduced at the all-new Cedar Point Sports Center, along with a Ninja-style obstacle course, and a 1/8-mile walking track. Axe-throwing seems to be the latest craze in recreation and entertainment. There are two locations in the Shores & Islands region where axe-throwing rules. Check out Noble Axes in downtown Sandusky, at the Marketplace at the Cooke. In addition to throwing, you can also partake in duckpin bowling, classic pinball and arcade games, Skee-Ball, and virtual reality games across the hall at Noble Pins. The Cedar Corners Entertainment Complex also offers axe-throwing. Here, you can also enjoy laser tag, traditional bowling, and off-track horse-race betting. Bowling is prevalent throughout the area as well, and can be a great friends or family activity. Bowling alleys include Cedar Lanes at the Cedar Corners plus the Twin Star Centers in Sandusky and Port Clinton, with the Port Clinton location also offering laser tag.         
Family Fun
Looking for ways to keep the kiddos entertained throughout the cold months? If cabin fever is kicking in and you need to get out of the house with the family, consider these options.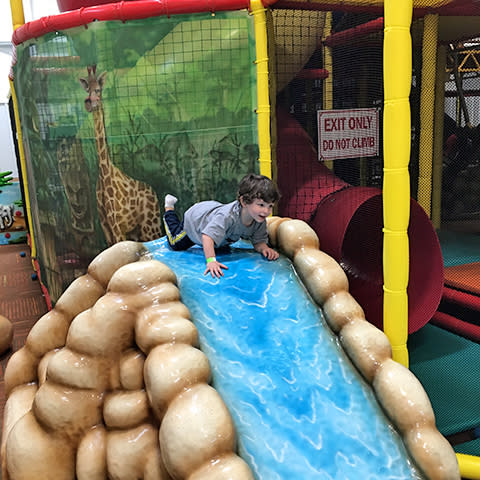 Jungle Junction is Ohio's largest indoor play center for children under age 12. With slides, canons, obstacle courses, and more, children will be challenged for hours. Another fun place for families is the Ghostly Manor Thrill Center. The indoor thrill center boasts a jungle gym, bounce houses, skating rink, arcade, mini-golf, virtual reality, escape room, XD-3D Theatre, and more. Of course, it is most known for its year-round haunted house – thrilling for teens and adults. The Sandusky Children's Museum offers interactive, science-based activities for kids, designed to engage and excite children through hands-on learning experiences. Of course, the indoor water park resorts of Lake Erie Shores & Islands are also an excellent option to amuse the family. Choose from Cedar Point's Castaway Bay, Great Wolf Lodge, or Kalahari Resorts & Conventions. In addition to all the swimming and sliding fun, the resorts also have elaborate arcades and other family activities. Check out our post on how to pick which resort is best for your family!
Cultural Pursuits
The region is full of live performance venues and entertaining options.
Check out intimate concerts at The Listening Room, featuring singer-songwriters and performances filled with story and song. Or, if you prefer larger-scale shows, you'll find plenty of possibilities at the Sandusky State Theatre. Here, you can select from country and rock concerts, Broadway musicals, or the artistry of the Firelands Symphony Orchestra. The Bellevue Society for the Arts, Harlequins Sandusky Community Theatre, and Playmakers Civic Theatre offer plays and musicals put on by all ages of local talent.
Marvelous Museums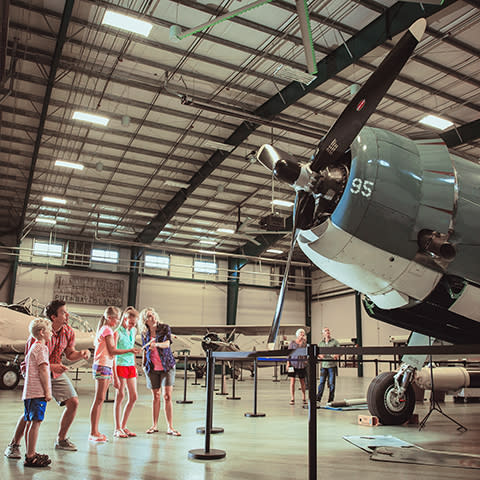 A winter chill outside makes it the perfect time to check out some of the area's museums.
The region has a rich history and also some unique collections to satisfy a curious mind. Learn about the region's history at the Catawba Island Museum, Milan Museum, or Maritime Museum of Sandusky. Follow in the footsteps of famous Americans at the Thomas Edison Birthplace or the R.B. Hayes Presidential Library and Museums. Take a day trip to
Canton to visit the Pro Football Hall of Fame and see where professional football got its start. See memorabilia, including vehicles of all kids, from U.S. military history at the Ohio Veterans Home Museum and the Liberty Aviation Museum. Unique artistry is on display at the Merry-Go-Round Museum and the Sandusky Cultural Center, or appreciate the night sky at the Sidney Frohman Planetarium. There are so many museums to explore!
Your winter indoor adventures await at Ohio's Lake Erie Shores & Islands. Start coasting today!