Published October 2021
When planning your Shores & Islands group tours, add a visit to beautiful downtown Sandusky, Ohio in the heart of the region. Group tours benefit from a visit to this lovely town, named Best Coastal Small Town in America by the readers of USA Today. Tour planners appreciate the ample bus parking and variety of attractions, as well as unique dining options and itinerary planning service from the group accounts team at Lake Erie Shores & Islands.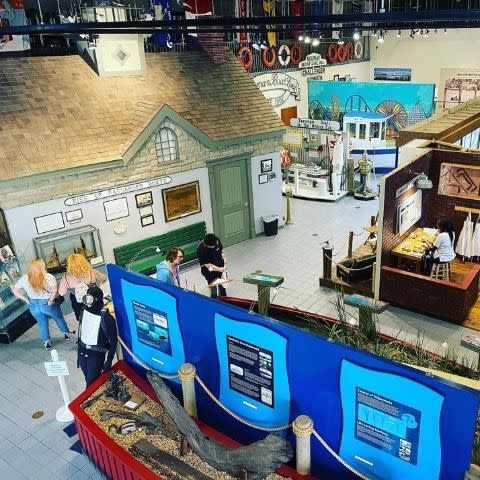 When visiting Sandusky, start with guided tours of two of Sandusky's most unique museums. 
The Maritime Museum of Sandusky offers the rich maritime history of the area through interactive exhibits and programs about boats and boat building, shipwrecks, wetlands, and Sandusky's ties to the Underground Railroad. Groups can begin with an informative movie shown inside a replica of the Cedar Point Lighthouse. In addition to the main museum building, out buildings feature many boats and boat motors. Learn Lake Erie history and how the lake functions as the region's greatest natural resource.
At the Merry-Go-Round Museum your group will enjoy many happy sights and sounds. Take a carousel ride, hear the band organ play, and visit with woodcarvers creating and restoring carousel animals.  Tour groups learn about the art of crafting carousel figures as well as the history of the carousel. Rotating exhibits include pieces from private collections as well as a 1939 Allan Herschell carousel and artifacts from amusement parks around the world.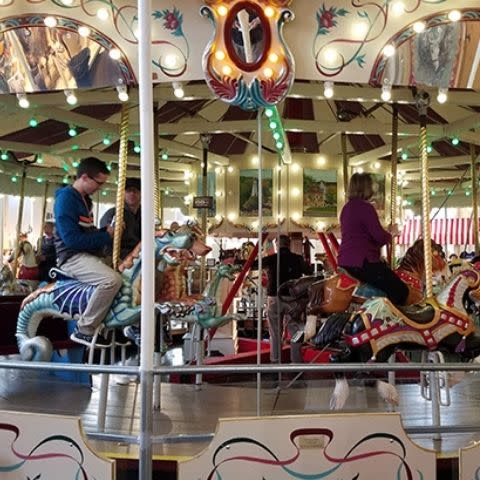 Both museums are a short drive from each other, offer guided tours, and have fun gift shops for picking up souvenirs and local items.  
Enjoy a relaxing Sandusky Bay or Lake Erie islands cruise aboard the iconic Goodtime I, sailing from the Jackson Street Pier in downtown Sandusky. With the line offering a variety of cruises and excursions, you'll love touring the shoreline while enjoying amazing sites along the way. A popular attraction for more than 30 years, Goodtime Lake Erie Island Cruises offers sunset cruises, daytime island-hopping cruises, and special excursion cruises geared specifically for groups. The cruise boat can dock at Put-in-Bay or Kelleys Island for sight-seeing tours and on-board meals can be served along with musical entertainment. Narrated historical cruises are available as well. Group pricing is available for scheduled excursions or the boat can be used for private events as well.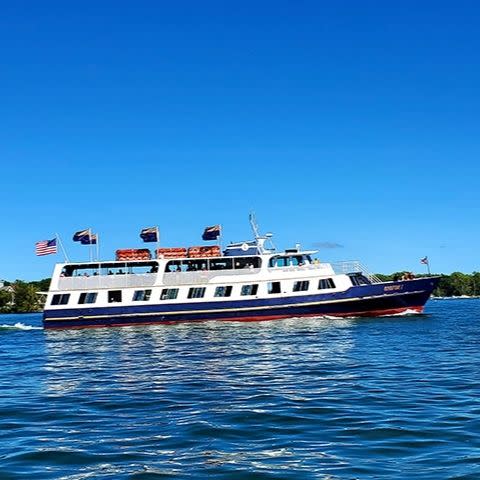 The dining scene in downtown Sandusky is unmatched, with a wide variety of cuisines, price points, indoor and outdoor seating, live entertainment, and more. Groups love the "dine around" options available to them, with an amazing mix of choices – group members can split into smaller, more intimate groups and choose where to dine. While one group enjoys a gourmet farm-to-table feast, another might enjoy fresh lake perch fried to perfection and eaten at a local park. Lake Erie Shores & Islands can arrange dine around options and local restaurant discounts for groups touring Sandusky.
We want to make sure your visit is a memorable one; let the Group Accounts team at Shores & Islands, Ohio set up an amazing tour for your group today!