Published June 2022
Time Traveler Series, guest post by Brian Shifflet, Visitor Experience Manager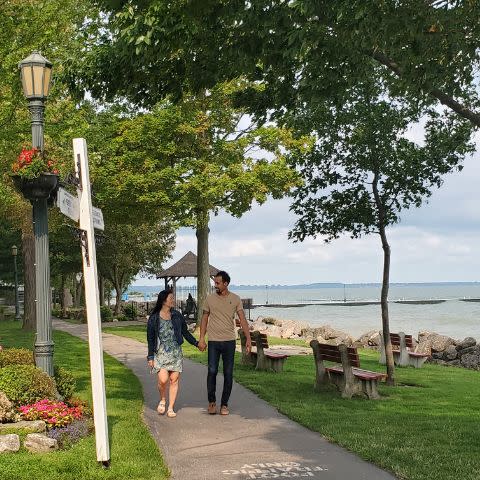 In late summer 1873, a small group of men, under the sponsorship of the Methodist Central Ohio Conference, cleared some land on the Marblehead peninsula. In this clearing they built a podium, plank benches, and a few stone structures (to hold fires for evening light). The goal of this group was to host revivals on the grounds, led mostly by Methodists, but other denominations were accepted as well. A few tents sprang up, and by the following summer cottages began being built surrounding the revival grounds. By 1875, the need for more modern lodgings became apparent and the first unit of Hotel Lakeside was built.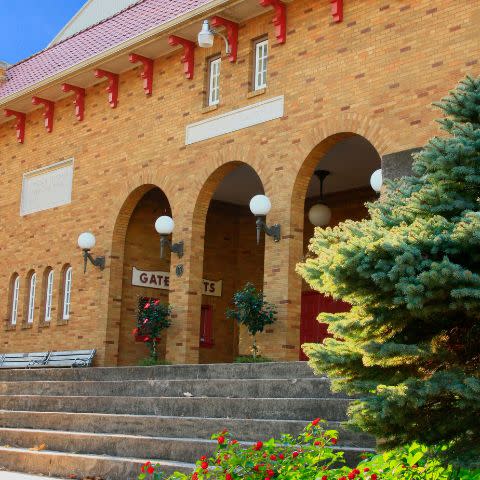 Concurrently in upstate New York, two men, Lewis Miller and John Vincent, felt the need for more standardized training of Sunday School teachers. This school grew quickly, and very soon it had outgrown its original purpose, instead offering educational and religious lectures. There, in 1874, they founded the Chautauqua Institute. The word "Chautauqua" seems to have some debate surrounding it. It is agreed upon that it is of Iroquois origin, and mostly commonly claimed to mean "two moccasins tied together." The movement grew throughout the 19th century and by 1900 over 300 Chautauqua resorts of various sizes existed throughout the United States, and were associated with various Christian and Jewish denominations. Other communities hosted smaller Chautauqua lasting for a few days or weeks. The number of these smaller events is claimed to be as many as 12,000 by 1915.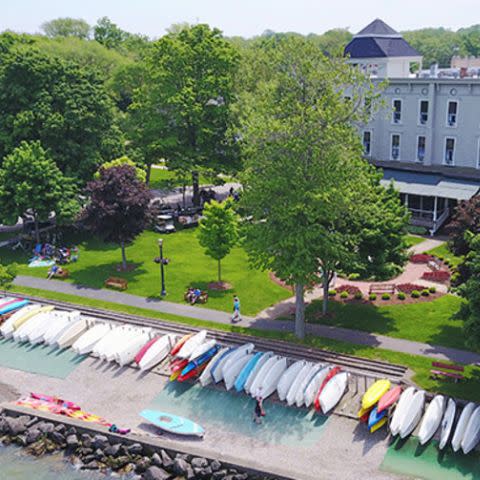 The movement became very important from an educational stand point, particularly for those looking to learn, but unable to attend college for various reasons. The resorts offered education through various scientific, historic, religious, and philosophical lectures and some even offered correspondence courses developed by leading minds in their respective fields. The movement became very diverse, representing many different denominations, faiths, and socioeconomic statuses. Being wholly created and developed in our nation, Teddy Roosevelt stated that the Chautauqua was "the most American thing in America."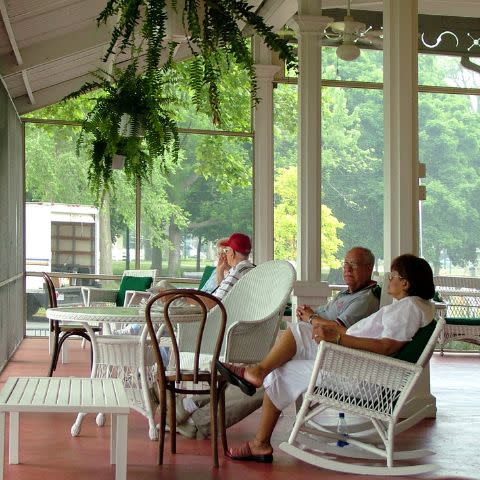 Back home in Lakeside, Ohio, the community began growing and the Chautauqua movement was an obvious fit. By 1877 Lakeside was offering Sunday School teacher education classes along with various lectures, music courses, and religious education. The Chautauqua movement as a whole lured many famous celebrities, musicians, and some of the top thinkers in their fields giving lectures, classes, and leading various activities through the summer seasons. Lakeside has boasted visits from several presidents (including Ulysses S. Grant and Rutherford B. Hayes), Amelia Earhart, Eleanor Roosevelt, Victor Borge, and modern performers such as Melissa Manchester and Amy Grant.  There was even a visit by the Graf Zepplin (the predecessor to the dirigible Hindenberg) that cruised over Lakeside on its way to the World's Fair in Chicago in 1933!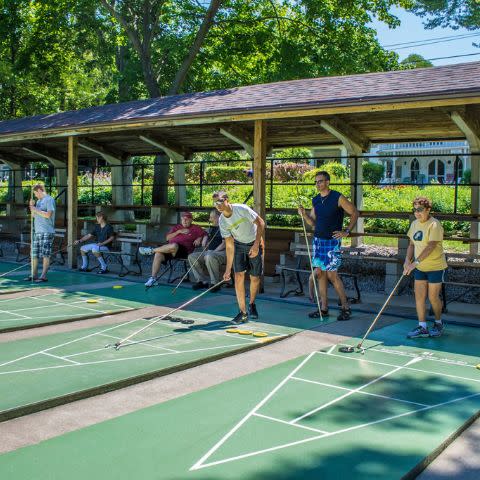 Through the 20th and into the 21st century, Lakeside has continued to embody the traditions of the Chautauqua movement, offering diverse programing and recreation through its summer season. In addition to lectures, spiritual education, and recreation, Lakeside continues to host a wide variety of performers and even hosts its own symphony orchestra for several weeks each summer. Of the original number of Chautauquas in the early 20th century, only five, including Lakeside, have operated continuously since their inception!
Special thanks to Lakeside Chautauqua and the Lakeside Heritage Society for many of the above details. Visit LakesideOhio.com for even more information!