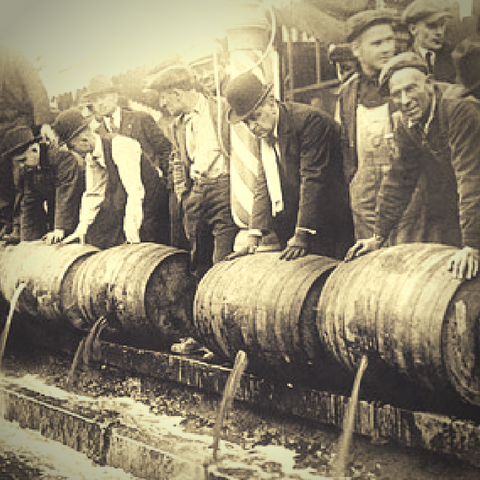 Published August 2018
Philip Dauch was born in Wurtemburg, Germany in 1820. He was the only member of his family to travel the eight-week-long journey to America. In 1852, Dauch arrived in Sandusky, Ohio and, along with business partner, Andrew Fischer, opened City Brewery.  The business partners chose to build their new brewery on King Street (now Madison Street) in Sandusky. This was a prime location as it was situated on the Sandusky Bay near the Pennsylvania Coal Docks and along the Big Four rail line (Cleveland, Cincinnati, Chicago, and St. Louis railroad).
City Brewery was not the first brewery in Sandusky, however, unlike other pre-established breweries that just made quick brews and ales, Dauch and Fischer manufactured German-style lager. As a result, City Brewery quickly became the premier beer-producing institution in the area. For the next 30-some years City Brewery experienced several name changes and owners but continued to flourish. By the late-1880s, the over twenty employees of the Stang Brewing Company, as it was then called, was producing 20,000 barrels of beer annually.
Jacob Kuebeler immigrated to the United States in 1860 from Heringen, Hesse, Germany. After receiving training at a couple other breweries, he and his brother, August Kuebeler, established their own brewery on Tiffin Avenue in Sandusky in 1867. The family business grew quickly and by 1873 the complex consisted of several buildings, one which housed the largest copper brew pot in the city, capable of producing 100 barrels of beer at one time.
In 1888, The Jacob Kuebeler Brewing & Malting Company supplied fresh-brewed, locally-produced beer to guests visiting Cedar Point's newly-constructed beer garden. The summer resort of Cedar Point, established in 1870, made the perfect spot to sell Kuebeler's cold, frosty, thirst-quenching beverage. By 1892, the brothers' brewery was selling over 40,000 barrels of beer annually firmly establishing the Jacob Kuebeler Brewing & Malting Company as the largest brewery in Sandusky.
The Temperance Movement in the United States was not a new concept. Creating a law against the consumption of alcohol had nation-wide supporters since the early-1800s; however, participants in the movement were unable to gain much traction outside small pockets of Protestant church followers. In 1893, The Anti-Saloon League, organized by Wayne Wheeler in nearby Oberlin, Ohio, was quickly gaining supporters. The Anti-Saloon League found their support-base through the Protestant churches especially Methodists, Baptists, Presbyterians, Disciples, and Congregationalists – all whose congregations had been growing in large quantities since the late-1700s. Fearing that alcohol was the road to sin, these religious groups firmly latched onto the theology of the Anti-Saloon League.
The Anti-Saloon League did see some opposition for their cause. The United States Brewers Association tried to counter the temperance movement by hiring lobbyists to persuade lawmakers to keep alcohol legal. Another group of "wet supporters" were The German Lutheran and Catholic communities who had been consuming wine as an integral part of their religious ceremonies for years and therefore didn't view alcohol to be the root of all evil.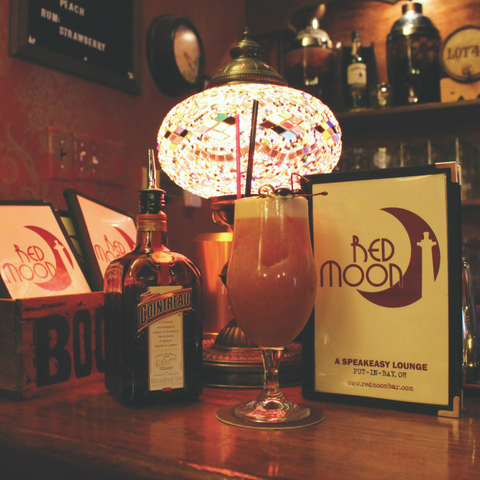 Wet supporters had the financial means to fight anti-alcohol legislation lead by lobbyists from the Anti-Saloon League but by the end of World War I anti-German sentiment was feverishly spreading. Wayne Wheeler was a master wordsmith. He amped up the attack on the "wets" by using anti-German propaganda. Most breweries were founded by German immigrants therefore they were guilty by association of causing the war. He also pleaded his case that valuable grains, which could be going to feed America's soldiers, were instead being wasted on the evil drink.
Influence from Wheeler and his Anti-Saloon League proved to be a powerfully-triumphant force. The Volstead Act, formally known as The National Prohibition Act, was enacted via the 18th Amendment. From 1920, until the it was repealed in 1933, the 18th Amendment made it constitutionally illegal to produce, import, transport, and sell alcoholic beverages anywhere in the United States.
While the Anti-Saloon League got what they wanted, the outlaw of alcohol had unintended consequences. The time period between 1920 to 1933 saw an influx of organized crime. Bootlegging began to flourish with many people illegally producing and selling beer underground. Rum-runners began making trips back-and-forth to Canada, where alcohol was still legal, smuggling in various types of spirited beverages. Speakeasies popped up in secret locations serving up new cocktails created with juices and other flavorings to cover-up the poor-quality bootlegged alcohol.
Today you can get a feel for what a speakeasy was like by visiting Volstead in Sandusky or Red Moon at the Park Hotel in Put-in-Bay, Ohio. Unlike speakeasies during prohibition, these drinking establishments use high-quality ingredients for their hand-crafted cocktail creations.
During prohibition, the six original breweries in Sandusky tried to survive by manufacturing soft drinks and other carbonated "near beer" beverages, however, only one lasted. The Cleveland & Sandusky Brewing Company, formed from a merger between the former City Brewery and the Kuebeler Brewing and Malting Company and nine other regional breweries, would turn out to be Sandusky's longest-lived brewing establishments operating under various names throughout their 83-year history. Philip Dauch and Jacob Kuebeler's breweries survived prohibition only to be taken down by a worker strike in 1935. The buildings sat empty until 1947 until it was razed.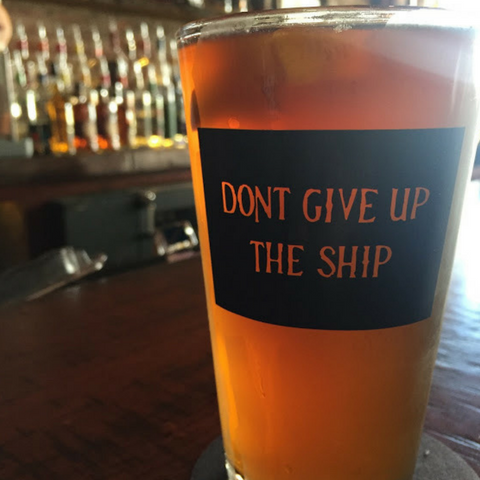 Ninety-eight years after the Volstead Act decimated the brewing industry, Ohio, like many parts of the country, has seen a resurgence in locally-brewed craft beer and Lake Erie Shores & Islands is no exception. Catawba Island Brewing Company in Port Clinton, Ohio is a family-owned, craft microbrewery offering a nautical-industrial-themed tasting room. Keeping with the spirit of the near beers produced during prohibition, Catawba Island Brewing Company also fashions root beer, cream soda, and ginger beer. Beer from Twin Oast Brewery in Catawba, Ohio is crafted with creativity and love while focusing on using home-grown produce from the family farm to feed their "farm-to-fermenter" mission. Enjoy a pint of their frosty beer outside in the beauty of their 60-acre farm estate or inside their newly-built tasting room. All beer is brewed on-site using traditional recipes with modern twists. Enjoy fresh-brewed beer at Put-in-Bay Brewery and Distillery, the island's first legal distillery. Try their Summer Brew, a refreshing,  slightly sweet, unfiltered wheat beer. Kelleys Island Brewery is the smallest brewery on the Great Lakes. The brand-new Bait House Brewery in Sandusky promises to carry out the tradition of Sandusky's early brew masters while launching into the future with unique, hand-made creations.