Published July 2021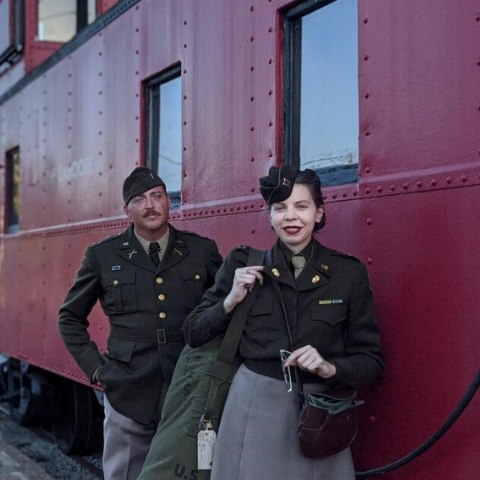 Molly Sampson recently became the new Executive Director of the Maritime Museum of Sandusky, moving to the area from Georgia. Lake Erie Shores & Islands sat down with Molly to talk about moving back to Ohio, her favorite Shores & Islands experiences, and what's new at the museum for 2021.
LES&I: First, tell us a bit about yourself.
MOLLY: I'm originally from a small farming community outside of Findlay. My parents and my brother still live there. I graduated from Owens Community College and Bowling Green State University, and have worked in the museum industry off and on—every time I move outside of the museum sphere, I get pulled back in! In my free time, I participate in living history programs; my main focus is the Women's Army Corps during WWII.
LES&I: What can you tell us about the Maritime Museum of Sandusky and your job there?
MOLLY: The Sandusky Area Maritime Association was founded in 1993 and the original Maritime Museum of Sandusky was located on Market St. The museum relocated in 2000, and our current museum offers a very holistic view of the history of the Sandusky Bay and surrounding areas. Our exhibits cover a wide range of topics, so there's something for everyone's interest level. As the executive director, I'm in charge of the day-to-day operations of the museum and work with our board and committees to keep the museum moving forward.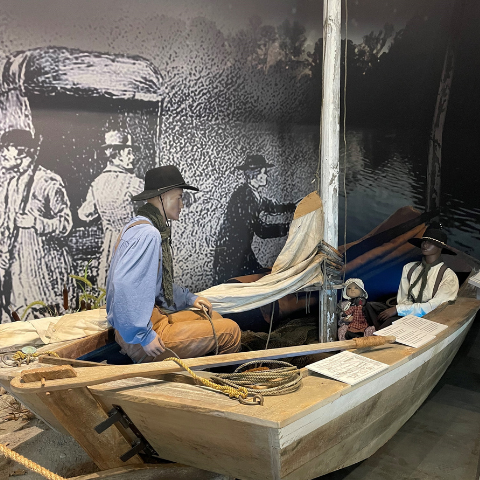 LES&I: What attracted you to the job and what is your favorite part about your job?
MOLLY: I had actually been working at a military museum in Northwest Georgia, just south of Chattanooga, for the past year, and had started looking for jobs closer to home for my next career move. The responsibilities and skill set were a perfect match for what I wanted to do, so I wasted no time in applying! My favorite part of my job is being able to share my love of history with others and working on new ways to interpret history and help visitors find their own connections to history.
LES&I: What's new at the museum this year?
MOLLY: The Underground Railroad exhibit reopened just before the museum closed for the pandemic, so it is still fairly new! We also have a new knot tying station on the Katie Bee which offers hands-on experiences for visitors (little ones can also try the boat horn!). We are in the midst of a new Battle of Lake Erie exhibit, which includes a life size replica of a gun deck from the brig Niagara. We're planning a formal opening for that exhibit this September.
And not new, but returning, is the in-person Big Splash Raffle on August 20 & 21. This is the main fundraiser for the museum and we are so excited to have the event again!
LES&I: What is your favorite thing about living and working in the Lake Erie Shores & Islands region so far?
MOLLY: I have to admit, after living in the South, that southern hospitality can't hold a candle to friendly Midwesterners—and I am so happy to be back in Ohio! The natural beauty of the area is also wonderful; I love being able to explore outdoors and have a bucket list of places to take my kayak. I'm also looking forward to spending more time in downtown Sandusky and taking advantage of the new DORA (Downtown Outdoor Refreshment Area – enacted July 16, 2021)!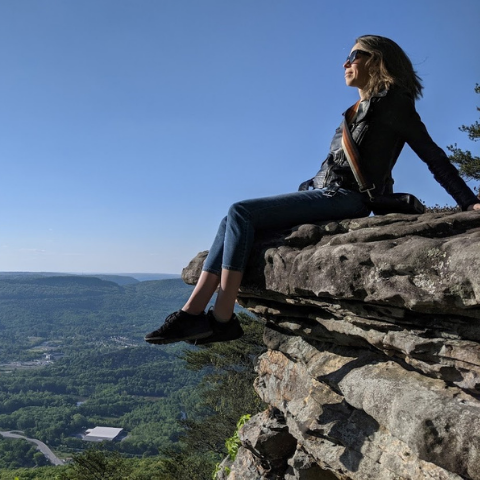 LES&I: If you had friends visiting from out of town, where would you take them?
MOLLY: Most of my friends are also history nerds, so local museums and historic sites are a must—there are so many excellent museums in our area. Obviously, I am biased towards the Maritime Museum, but also love the Merry-Go-Round Museum, Follett House, and Liberty Aviation Museum. I'm also an amateur beer connoisseur, so visiting local breweries like Bait House or CLAG with out-of-town friends is the perfect way to end a day.
LES&I: Perch or pizza? Where is your favorite local place for either?
MOLLY: Pizza is one of my main food groups, but the New Sandusky Fish Company is THE Sandusky destination for my family.
LES&I: Lake or land? Would you prefer spending time on the water or by the shore?
MOLLY: This is hard—both? Pretty much any time I get to be outside in nature is a good day to me!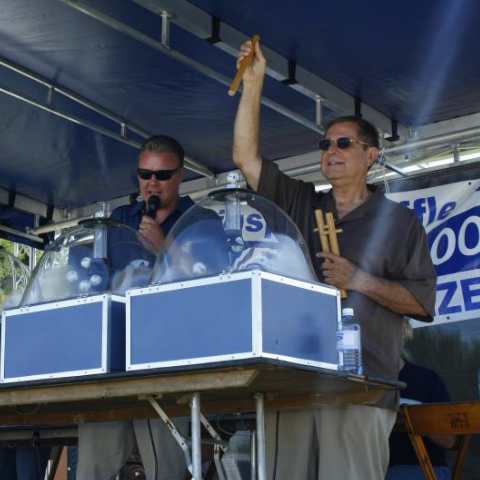 LES&I: Anything else to add regarding how to enjoy the region "like a local?
MOLLY: Being relatively new to the area, I'm enjoying being a tourist in my own city—I suggest everyone should check out their local cultural institutions, even if you're a lifelong resident. There's always something new to discover!
Thanks for chatting with us, Molly! If you'd like to support the Maritime Museum of Sandusky, tickets are still available for the Big Splash Raffle with tons of amazing prizes, including cars, motorcycles, and the $50,000 cash grand prize! Tickets are $100 and the drawings take place Saturday, August 21, 2021. The Big Splash is such a great time, with drawings every couple of minutes, food trucks, beer tent, and side raffles. Support the museum's biggest fundraiser!