Published March 2022
Spring has sprung in Shores & Islands Ohio and we couldn't be more excited to get out and explore part of what makes this area special – the great outdoors! The ice has melted from Lake Erie and Sandusky Bay (even the island ferries are running!), temperatures are inching upward, the days are longer, and any day now hundreds of migrating birds will begin to make their way north and will stop here to rest before journeying across our Great Lake. You're even beginning to see some flowers in bloom, from crocus and snowdrops, to tulips and daffodils. Spring bloom certainly is a great opportunity to enjoy the acres of beautiful gardens available throughout the region. Searching for signs of spring in these natural treasures is a perfect early-spring activity. Here are our top five area flower gardens.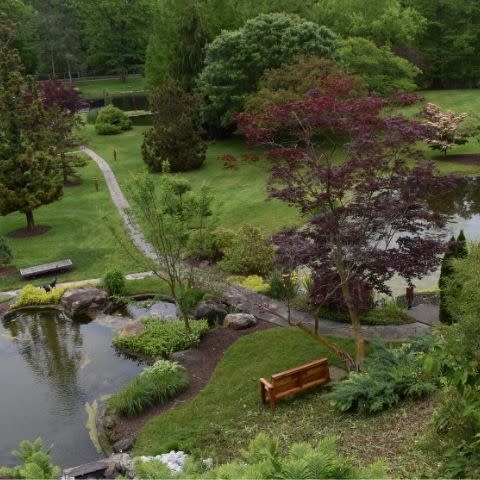 Schedel Arboretum & Gardens, Elmore
The 17-acre Schedel Arboretum & Gardens is a hidden treasure located just off the Ohio Turnpike (I80/90 Exit 81) in Elmore. The gardens include a Japanese garden, a kitchen garden filled with ornamental peppers, a bonsai collection, water gardens, perennial gardens, and gardens with nearly 10,000 flowering annuals. The expansive property also features sculpture, a visitor center offering snacks and beverages that can be enjoyed overlooking the gardens, event space, and the Blair Museum of Lithophanes in the manor house. Schedel hosts many special events and workshops throughout the year and is a popular venue for outdoor weddings. The gardens are open for self-guided tours in April and daily through October. There is an admission fee to visit.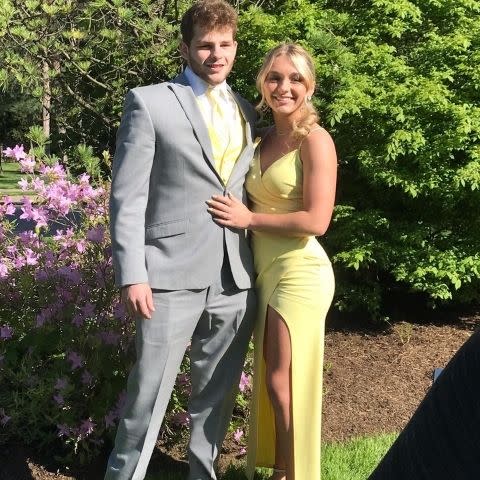 Schoepfle Garden, Birmingham
Located in the small village of Birmingham, just south of Vermilion along the Vermilion River, Schoepfle Gardens is a 70-acre arboretum featuring 20 acres of topiaries, rose gardens, and perennial and annual flowers with miles of paved pathways. A children's garden inspired by music features a working carousel and guided group tram tours through the property are available. Trails along the river are adjacent to the arboretum. These gardens are a popular spot for photographers.
James H. McBride Arboretum, Huron
Located adjacent to BGSU Firelands, James H. McBride Arboretum features over 50 acres of gardens, plants, and flowering crabapple trees with accessible walking trails. The arboretum is open year-round and offers picnic tables as well as public restrooms for guests. This beautiful park is especially popular for weddings and special occasion photos.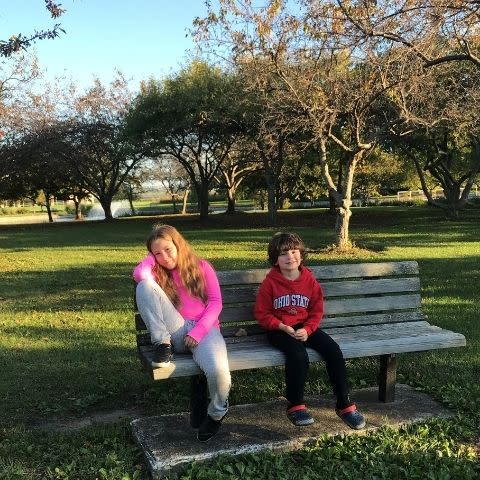 Ohio's Most Beautiful Mile, Lakeside
Dubbed "Ohio's Most Beautiful Mile," this lakeside walking trail stretches from Oak Avenue on the western edge of the community of Lakeside to Perry Park. Multi-season perennial gardens with native plants are planted along the entire lakefront path. Walkers will pass by the historic Hotel Lakeside, the Lakeside dock, Bettinger Park with its Steele Memorial Gazebo, and more along the way. In spring, guests can experience the blooming daffodils along the water's edge. Visitors to Lakeside might also enjoy the Memorial Garden at nearby Chautauqua Park. During the Lakeside Chautauqua season, a gate fee is charged to visit the community and they often offers guided garden tours as part of their programming.
Washington Park, Sandusky
Sandusky's Washington Park is beautifully maintained by an amazing group of city employees, assisted by dedicated volunteers and civic sponsors, who generate over 100,000 plants each year in the city's greenhouse. Visit floral mounds sponsored by local businesses and organizations, as well as a working floral clock, a sunken Japanese garden, and the Boy with the Boot fountain. During the summer season the park hosts concerts in its gazebo and is home to many events, such as the annual 4th of July celebration and the weekly Farmer's Market.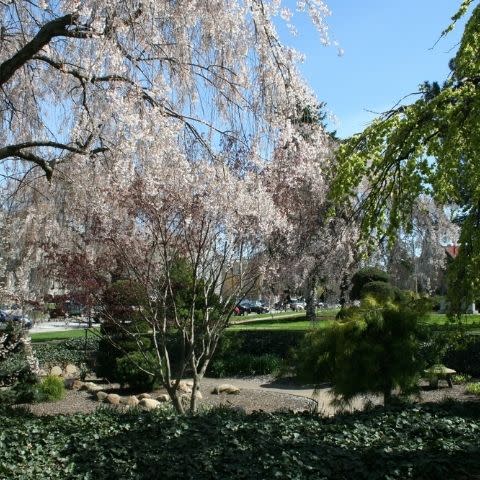 BONUS Jane Coates Wildflower Trail, Put-in-Bay
While not a manicured garden, the Jane Coates Wildflower Trail is a half-mile loop through a particularly beautiful wooded area filled with many varieties of wildflowers. In the spring, visitors enjoy Dutchman's Breeches, Jack in the Pulpit, and Blue Phlox, according to the Lake Erie Islands Conservancy. Jane Coates was a former island artist who was known for her love of the island's wild areas. This trail is also a great spot for birdwatching.
Get out enjoy some lovely gardens this spring and maybe even be inspired to plant a flower garden of your own!