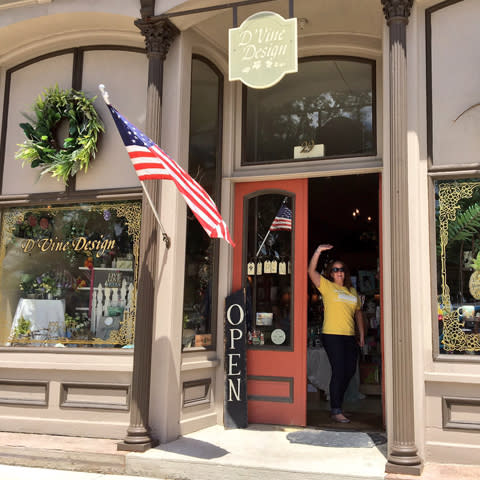 On Tuesdays this summer, we are exploring the great cities and towns that make up Ohio's Lake Erie Shores & Islands for #TravelTuesday. Don't miss our previous #TravelTuesday posts – to-date we have visited Vermilion, Middle Bass Island, and the Chautauqua community of Lakeside. This week, we visited the town of Milan. 
Welcome – Upon arrival to Milan visitors are welcomed by the delightful charm of the scenic town square, encircled by unique specialty and antique shops housed in historic buildings. Take time to relax in the gazebo and view the clock tower on the Milan Town Hall, the Soldiers and Sailors Civil War Monument, and The Young Edison Statue.
Shopping - After relaxing in the square, spend a few hours exploring the unique specialty and antique shops where you can browse for handbags, pottery, jewelry, glassware, antique furniture, pottery, jewelry, dolls, food items, and more. Don't miss D'Vine Design, Crosby's Antiques, Milan Inn-tiques, and the Sights and Sounds of Edison.
Food - Jim's Pizza Box serves great food in two great towns: Milan and Huron. From delicious appetizers including bacon cheese fries and fresh salads, to specialty pizzas and calzones, sandwiches, and their daily specials, Jim's Pizza Box has something for the whole family. They even have a game room for the kids! Nestled in the heart of Milan, The Invention Restaurant serves breakfast, lunch, and dinner while celebrating the heritage of Thomas Edison. Enjoy the charming atmosphere and friendly staff at the Milan Wine Post. It is the newest location for upscale and everyday wines and beer, which you can take home or drink in the Back Bar. Order the cheese or hummus plate to complement your selection. Looking for a fun place to eat and drink and watch the game? The Wonder Bar, recently renovated, is a great location.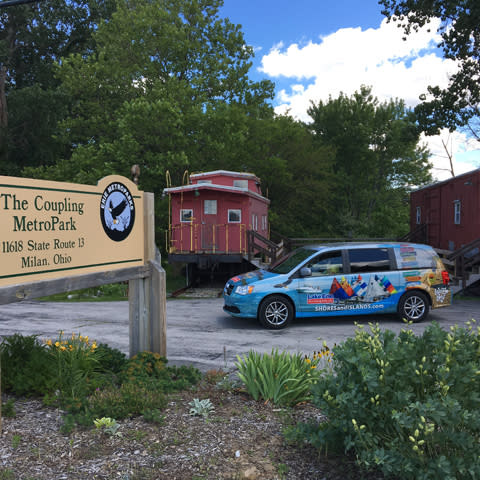 History - There are reminders of history at every turn. Milan's canal and shipbuilding history, as well as a renowned glass collection, can be found at the Milan Museum. Famous inventor Thomas Alva Edison was born in Milan, Ohio on February 11, 1847. His early childhood home is open for tours. During the course of his career, Edison was granted over 1,000 patents. Of all his great inventions, it is the incandescent light to which his name is most often linked to.

Nature – Nature-lovers and adventure-seekers will enjoy The Coupling MetroPark, a 26 acre park located on an undisturbed Huron River flood plain. There a variety of trails to view the Virginia Bluebells which cover the river bank in early spring. Canoes, paddles, and lifejackets are available with advanced reservations. Two fully restored train cars, each equipped as bunkhouses, and a depot with a meeting room and kitchen are available by reservation for group accommodations. The Milan Towpath MetroPark is a linear park that follows the path of an early canal and railway. Edison Park is where families come to play. The park includes a playground and tennis courts, along with two large picnic shelters. In winter, this park is popular for its sledding hill.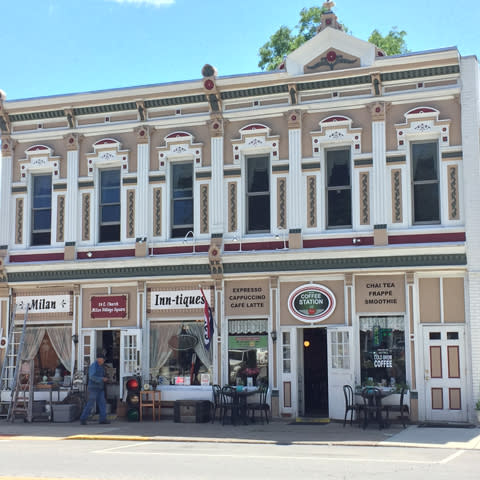 Lodging - Originally an 1845 stagecoach inn, the second floor of Milan Inn-tiques offers picturesque views of the town square and is available for overnight stays. It sleeps up to ten. Angel Welcome, an historic bed & breakfast, is a great place to get away from the daily rush. Other nearby accommodations include: Milan Travel Park, Colonial Inn, Country Inn & Suites, Days Inn, Hampton Inn & Suites, Motel 6, Quality Inn, Red Roof Inn, and Super 8 are also available.