National Travel and Tourism Week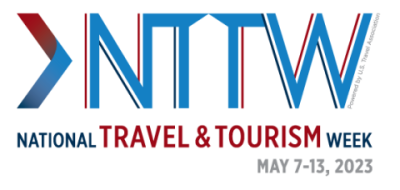 Welcome to the Shores & Islands Ohio webpage dedicated to National Travel and Tourism Week! Every year, the first full week of May is dedicated to celebrating the travel and tourism industry in the United States. It's a time to recognize the impact that travel and tourism has on our economy, job market, and communities. This year, we're excited to showcase all that our region has to offer visitors and locals alike, from picturesque lakefront views to mouthwatering cuisine and thrilling outdoor adventures. Join us as we celebrate and explore the Shores & Islands during National Travel and Tourism Week!
Saturday, May 13 - "Sip & Shop Saturday"
A number of Shores & Islands Ohio communities feature downtown shopping districts where you can shop community retailers while enjoying a beverage. Milan and Sandusky offer a DORA district, while Port Clinton offers a similar MORA, where alcoholic and non-alcoholic drinks can be taken from a number of establishments in to-go cups, so that guests can sip while shopping! Stop by the welcome centers on Saturday for a list of businesses included within these districts Take a stroll through downtowns, where you'll find charming shops selling everything from handmade jewelry and artisanal foods to vintage clothing and unique home decor. Then grab your favorite coffee, smoothie, or brew and get to shopping and supporting local!
Welcome Centers (9:00 am – 2:00 pm): Both Welcome Centers will be open on Saturday from 9:00 am – 2:00 pm. Visitors can stop in for a list of businesses to both shop & sip in the DORA locations as well as local business promotions for Mother's Day on May 14.
Finally, on Saturday, Shores & Islands Ohio is working with From Stream to Bay sustainable apparel to host a Sandusky Shores Community Clean-up. As we prepare to welcome millions of visitors to our shores this year, we want to make sure the parks, streets, and surrounding areas in Sandusky are beautiful. All are welcome to join the clean-up efforts and participants will receive gifts and giveaways. Volunteers should meet at Paddle & Climb, 305 E. Water St., at 9 am and will head out for clean-up assignments, reconvening at Paddle & Climb afterwards.
Sandusky Participating Shops
Port Clinton Participating Shops
Milan Participating Shops
---
Sunday, May 14th - "Sunset Sunday"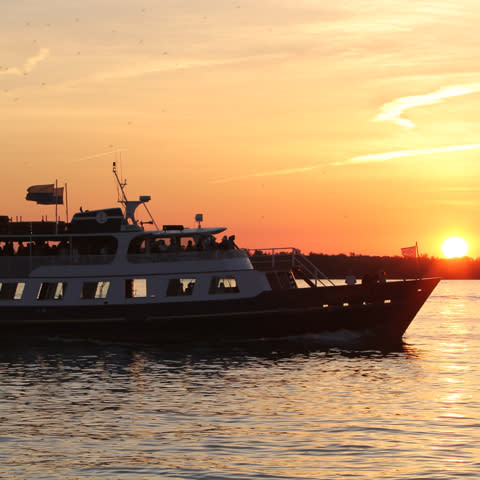 Join us again on our social media accounts as we close out the week with a gorgeous sunset video at the Put-in-Bay sign located at South Bass Island State Park. Our welcome centers are closed on Sunday, but we hope you've enjoyed all the ways Shores & Islands Ohio is celebrating National Travel and Tourism Week! Get ready to travel this summer and equest your Shores & Islands Ohio Play + Stay Guide 2023!