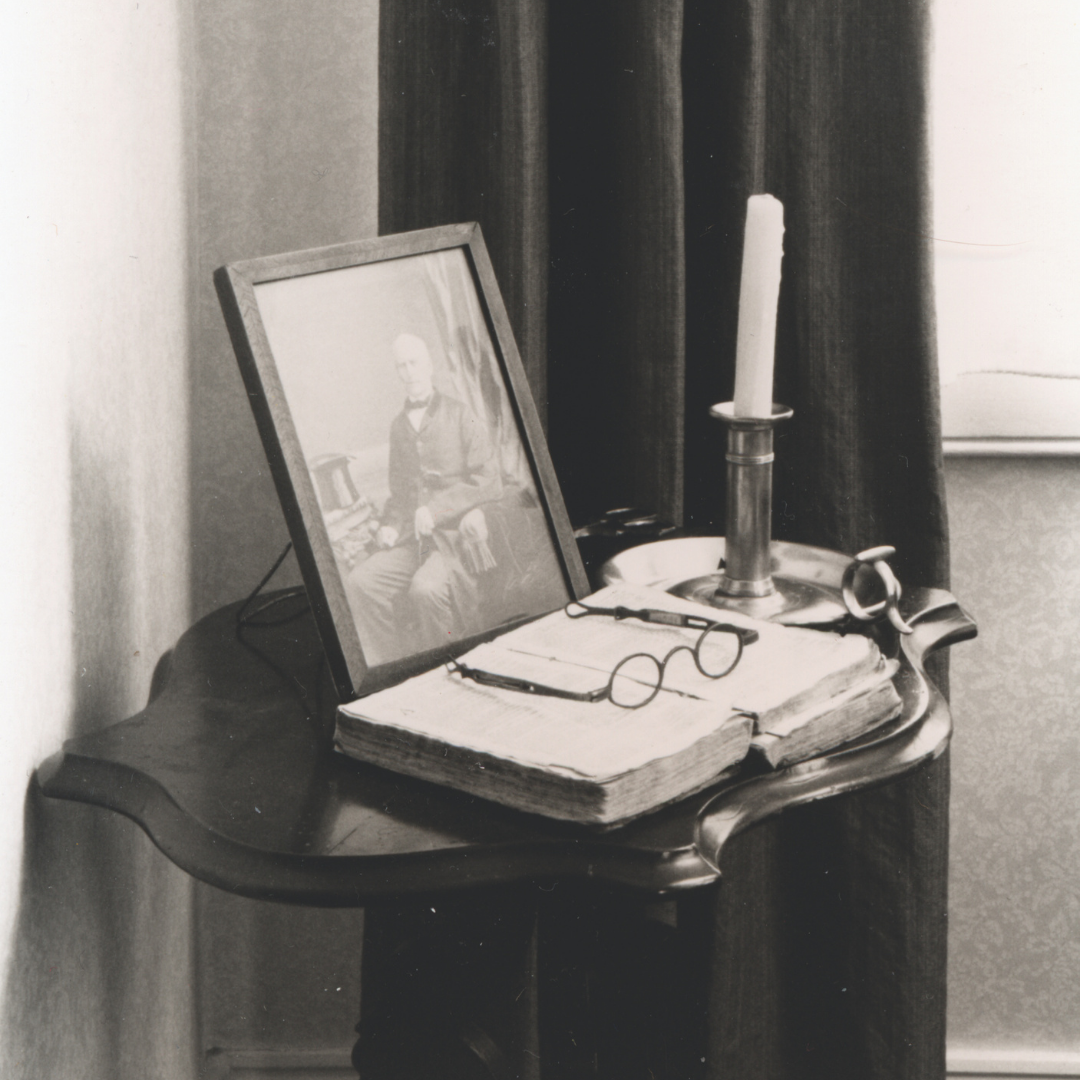 Published December 2020
One of America's most important inventors was born in the Lake Erie Shores & Islands town of Milan, Ohio, in 1847. The Village of Milan is quite proud to be the birthplace of invention and you'll see it represented all over town, from the statues at Town Hall and the village square, to the names of shops, restaurants, and streets. Even the local school district and mascot are named after Edison!
The Edison family settled in Milan around 1840 after fleeing a failed rebellion in Canada. Family patriarch Samuel manufactured roof shingles. At that time, Milan was booming! Due to its location on the Huron River and the recently-built Milan Canal, the town was a busy grain port. It also became known as a hub of ship-building activity, producing 75 lake vessels from 1840-1866.
Thomas Alva Edison was born at home on February 11, 1847, to Nancy and Samuel Edison. He spent his first seven years growing up and wandering around Milan, watching ships in the canal and talking to everyone. The boy's curious nature and non-stop questioning often led to trouble for young Tom. He even had to be taken to the town square for a public spanking, meant to calm his curiosity. Today, a statue of young Tom Edison and his mother Nancy stands in the town square. The statue represents a young mother's belief in her son, who would someday be a very important man.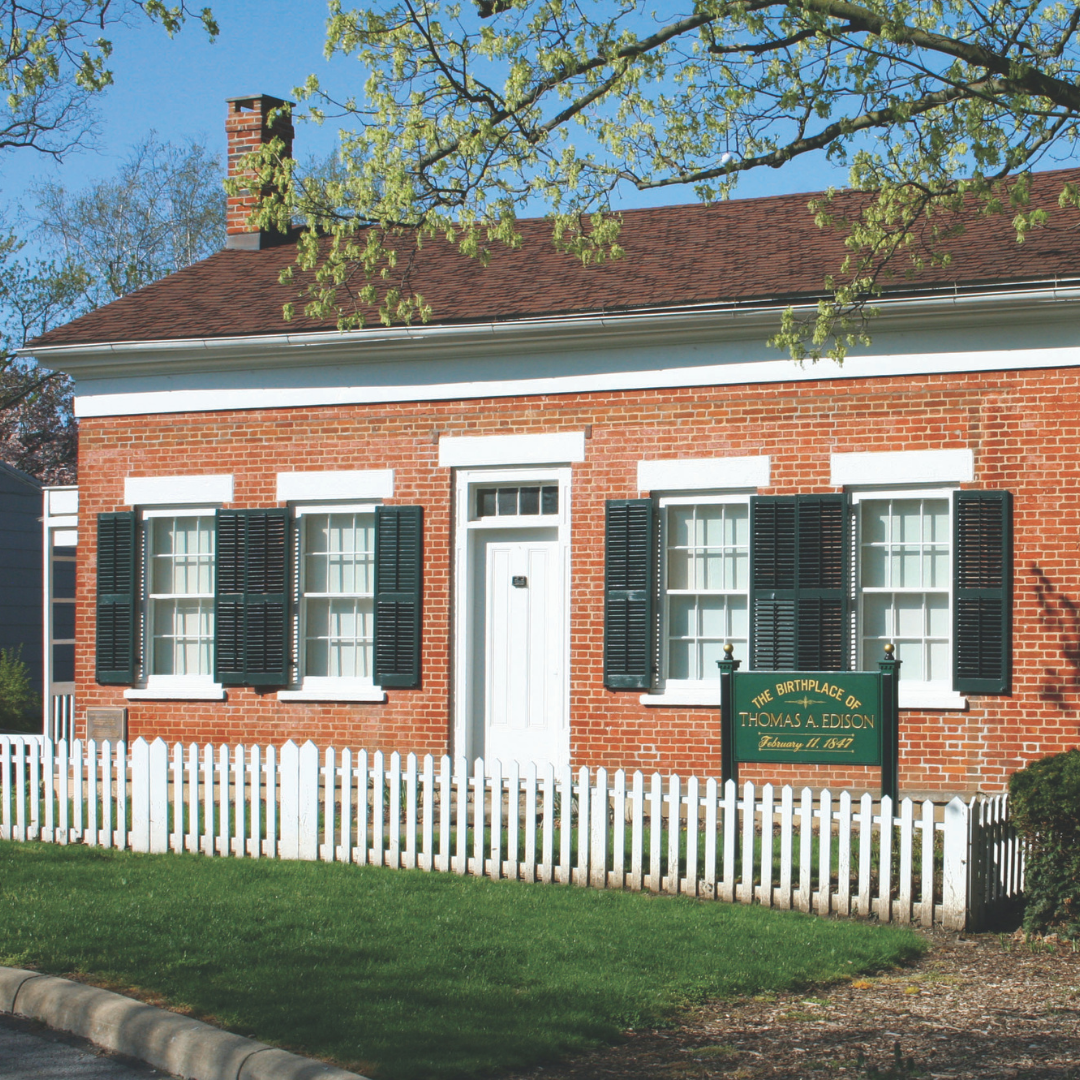 The advent of the railroad ended Milan's short-lived era of prosperity and the family moved to Port Huron, Michigan, in 1854. As a young man, Edison eventually moved all around the country as a telegraph operator for Western Union. He settled in New Jersey, where he would create many of his most well-known inventions.
With more than 1,000 patents registered in his name, Thomas Edison invented much of the technology that led to the modern conveniences we enjoy today. Some of his most popular inventions include an electrical vote recorder (his first invention, refused by the US Congress because they had no interest in "speeding up" the election process!), automatic telegraph system, phonograph (noted as his favorite invention), incandescent light bulb, motion picture camera, and fluorescent electric lamp. Edison is credited with saying, "Genius is 1 percent inspiration and 99 percent perspiration." His hard work and dedication to trying, and trying again, has benefited the modern world greatly.
Today, a statue of Edison represents Ohio at the U.S. Capitol Building in Washington, D.C., and a replica of that statue is located in front of Milan Town Hall. You can also visit his birthplace, just a couple of blocks from the town square. The Edison Birthplace home and museum was opened by his daughter Madeleine on the 100th anniversary of his birth in 1947 and is now a National Historic Site. Just down the street you can learn about Milan's prosperous Canal-era and other village history at the Milan Museum. You can see some of Edison's inventions and even take home a piece of history at Sights & Sounds of Edison, an antique store dealing in Edison memorabilia and phonographs, custom wood horns for phonographs, and phonograph/horn repair. The Village of Milan is a delightful town to visit, filled with quaint shops and restaurants. Come to learn about Edison; stay for the hometown hospitality.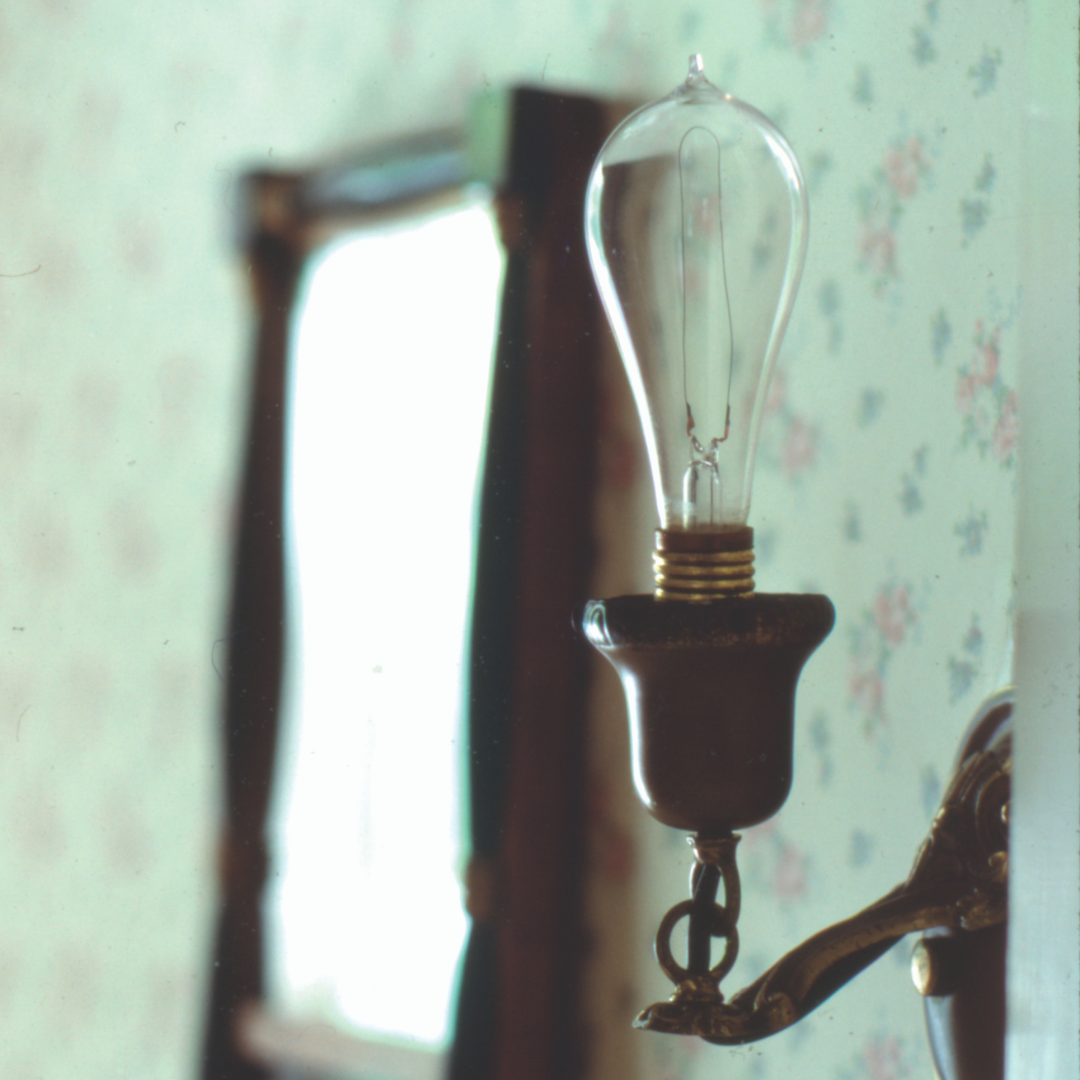 And should you ever feel like giving up?
"I have not failed. I've just found 10,000 ways that won't work." – Thomas Alva Edison